FAULT LINES | INSEA WORLD CONGRESS 2023
Keynote Speakers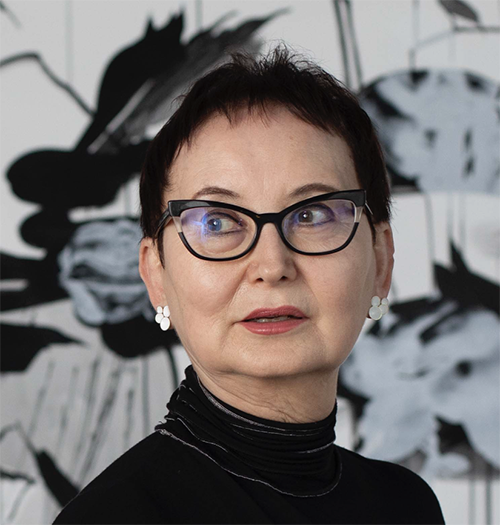 FAULT LINES | INSEA WORLD CONGRESS 2023
İNCİ EVİNER
Professor İnci Eviner (MFA, PhD.) usually takes drawing as a starting point and comprises a large body of multi-layered pieces that range from paintings and video to performative and collaborative practices. Eviner explores the formation of subjectivity, and her work touches on the workings of power and the politics of representation. The complex set of relations that Eviner forms between video technologies and painting tradition proposes a different kind of perception.
İnci Eviner was selected to represent Turkey at the International Bienniale in Venice 2019 and had a retrospective 'Who's Inside You?' at Istanbul Modern Museum (2016). The artist's works are included in globally prestigious, institutional collections such as Deutsche Bank Collection, Center Pompidou in Paris, Istanbul Modern Museum, Guggenheim and TBA21 Vienna. Among the museums where her works have been exhibited are the Drawing Center New York, the Philadelphia Museum of Art, Thyssen-Bornemisza Art Contemporary, Musée d'Art Moderne de la Ville de Paris, Massachusetts Museum of Contemporary Art, Palais des Beaux-Arts de Lille, Whitechapel Gallery London and Istanbul Modern. She has shown her work in solo and group exhibitions worldwide.
Eviner has received numerous awards and residencies, including, the Sharjah Biennial Prize (UAE), Rauschenberg Foundation in Florida, Headlands Center for the Arts in California and ISPC in New York (USA), SAM Art Projects in Paris, Musée d'Art Contemporain in du Val-de-Marne (France); and Rockefeller Foundation Bellagio in Como (Italy) throughout her career. She is represented by Dirimart, Istanbul.
İnci Eviner is currently a Professor of Art and Design at Kadir Has University in Istanbul, Turkey.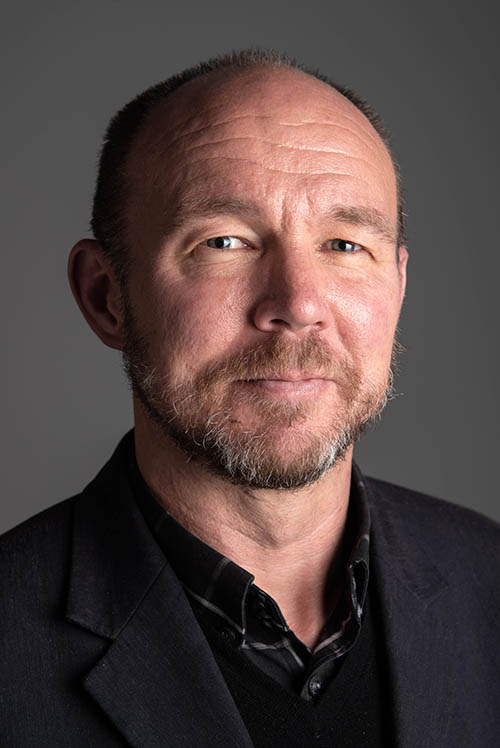 FAULT LINES | INSEA WORLD CONGRESS 2023
KIT WISE
Professor Kit Wise (BFA Hons Oxon.; MFA RCA; PhD) explores the application of interdisciplinary curriculum and pedagogy within tertiary contexts, potential translations for school education including the specific interdisciplinary field of STEAM education, and the role of industry / community partnerships in developing 'dark curriculum' that supports educational pathways. He has engaged in an advisory capacity with Higher Education creative arts schools on course design in Australia and overseas, including Singapore, New Zealand, Canada and Australia. In 2014 Wise was the recipient of a major Innovation and Development research grant from the Australian Government Office of Learning & Teaching, to address interdisciplinary assessment design in the Humanities and Creative Arts. He has published extensively on arts education, including co-editing Transformative Pedagogies and the Environment, 2018.
Kit Wise also practices as an artist, art writer and curator. After graduating from Oxford University and the Royal College of Art with an MFA in Sculpture, Kit Wise received the Wingate Rome Scholarship in Fine Art in 1999, to study at the British School at Rome. In 2001 he received a Boise Travel Scholarship, administered by the Slade School of Fine Art, for subsequent research in New York and Australia. He has held over 15 solo exhibitions in Australia, America and Italy, exhibited in group exhibitions in Australia, China, Taiwan, Korea, the UK, France, Germany, Italy, Spain and Holland, and has published numerous articles, reviews, book chapters and catalogue essays on contemporary art. He is represented by Sarah Scout Presents, Melbourne.
Kit Wise is currently Professor of Fine Art and Dean of the School of Art at RMIT University in Melbourne, Australia.
FAULT LINES | INSEA WORLD CONGRESS 2023
MIRA KALLIO-TAVIN
Professor Mira Kallio-Tavin (Doctor of Arts) has developed arts-based research methodology within social context and in relation to the questions of dialogue, community, ethics and philosophy of contemporary art and its education. Her research concerns critical artistic and arts-based research particularly on decolonialism, disability studies and animal studies. Her current research project, 'Disabling Institutions' focuses on identifying and disrupting ableism as a long-surviving 'standard' in art and cultural institutions, including arts schools, arts organisations, and museums.
Mira Kallio-Tavin serves as Vice-President and World Councilor of InSEA (International Society for Education Through Art, 2022-23), and is the founder of the International Disability Studies, Arts and Education (DSAE) conference. She is the author and editor of six books and has a publishing record of 90 articles. She is the editor of Research in Arts and Education (editor in chief) and The International Journal of Education through Art. She serves her second term in the Studies in Art Education editorial board. Until 2022, she was Associate professor of Arts-based research and pedagogy, and served as the Head of Research in the Department of Art at Aalto University in Finland. Mira Kallio-Tavin is the winner of the 2022 Manuel Barkan Memorial Award from the American National Art Education Association (NAEA) in recognition of her scholarly merit to the field of art education.
Mira Kallio-Tavin is currently the Winnie Chandler Distinguished Professor of Art in the Lamar Dodd School of Art, University of Georgia (USA).
FAULT LINES | INSEA WORLD CONGRESS 2023
SARA BURKHARDT
Professor Sara Burkhardt's research, presentations and publications focus on art and current media culture, the public space as a field of action for artistic practice, learning with collections and archives, art education and ecology, material literacy as well as material and object-related educational settings. She studied Art Education and English Literature at the University of Hamburg (Germany), Art Education with a focus on sculpture at Braunschweig University of Art (Germany) and Anglo-Irish Literature at Trinity College Dublin (Ireland). After earning her doctorate ('Net Art Education. Artistic strategies on the Internet and Art Education') in 2007, she was an academic assistant at the University of Flensburg, and later held a Junior Professorship of Art Education at Dresden University of Technology (Germany).
Sara Burkhardt is a member of the ELIA (European League of Institutes of the Arts) working group 'Arts in Education'. She is the co-director of the research project 'BurgMaterial' and the material collection of Burg Giebichenstein University of Art and Design, which is also a member of the Swiss network and database 'Material-Archiv' (materialarchiv.ch). For over a decade (2008-2020) she was the co-editor of 'Kunst+Unterricht' (Art+Education), a German art education journal. Since 2019 she is a chairwoman of the BDK e.V. Fachverband für Kunstpädagogik, the German Association of Art Education.
Sara Burkhardt is currently Professor of Art Education and Dean of the Faculty of Arts at Burg Giebichenstein University of Art and Design in Halle, Germany.